Buying Alarm Companies
Are you looking to acquire alarm companies? Rooney and Associates regularly has a list of quality companies for immediate sale.
We're also expert at discreetly sourcing strategic alarm company acquisition partners for growth minded companies. We can evaluate potential candidates, assess synergies and growth potential. We will assist you with the integration of the acquisition. We can even help you finance your acquisition.
Rooney and Associates is an alarm company broker using a systematic process to identify, engage, and convince potential partners the benefits of selling to your company. Since 1973, we've been directly involved in more than 100 transactions valued at more than $500 million. Call us at (727) 781-2704 for a free, no-obligation consultation.
---
Notable Transactions
Our notable transactions include: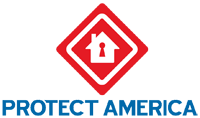 Rooney & Associates advised Protect America on the sale of their SDM Top 10 ranked Residential Security Company with $3.6 million RMR to Rockbridge Growth Equity and Falcon Capital Investment Advisors.
We assisted Rockbridge Growth Equity with $125 Million "Senior Bank Club Deal" including Goldman Sachs, Bank of America and Capital Source.


ADT hires Rooney to develop a purchase plan for Entergy Security, a firm with $4.6 million in RMR.
Rooney provided a detailed Valuation of Entergy, Assisted in Negotiations, the Successful Purchase of Entergy and outlined and worked ADT Senior Management Post Close for the integration of Entergy's four strategic business units into ADT's corresponding business units.


Sentry Alarm Systems of America passes the $1 million RMR mark.
Sentry Alarm Systems of America ranks #23 on the SDM 100 list.
Owner John Rooney sells Sentry Alarm Systems of America to Entergy Security.

John Rooney buys Consolidated Southern Security (with $800,000 in RMR) with financing from Sun Bank, N.A., Creditanstalt Corporate Finance, Inc.NationsBanc Capital Corp., Chase Manhatten Capital Corp., CIT Group, and Barriston Associates, Inc. and rebrands the company as Sentry Alarm Systems of America.


November 1986 Rooney is hired by Consolidated Southern Security as Chief Financial Officer, the start of a 7 year career with the company. The company has $80,000 in RMR.
Rooney in 8 weeks leads Consolidated Southern Security's purchase of Professional Alarm Services, Sonitrol Southeast, Sentry Alarm, Dictograph, and Sonitrol of Jacksonville with over $500,000 RMR.

Rooney establishes an $8 million Senior Bank Credit Facility with National Bank of Detroit for Guardian Alarm.
Rooney leads 50 year old Guardian Alarm' acquisition efforts from $325,000 RMR to $1.2 million RMR through major acquisitions including Certified Alarm, Michigan Alarm, Interstate Alarm, and Metro Alarm. Guardian's Free Cash Flow increased from $1 to $5 Million per year.
Contact us now to see how we can help you.